Additional ISO Certifications We Offer in Eagle Pass Texas TX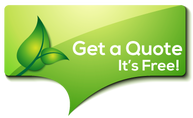 The best company to help you in ISO compliance training and implementation in Eagle Pass Texas is IQC The ISO Pros. We have a lot of experience when it comes to offering advisory services in this field. Our consultants are specifically trained for this purpose. These are people who have up-to-date information on the modern happenings in the industry. Our company offers a broad range of ISO certification services to our customers. The main ones include;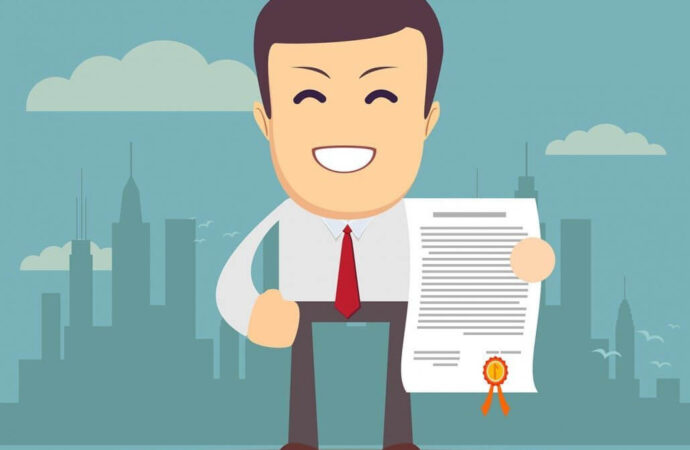 AS9100 is an international QMS guideline for the Aviation, Space, & Defense industry (AS&D) industry that was developed by the IAQD. The most recent version of this standard is AS9100 Rev D (2016). This standard gives suppliers the requirements for maintaining and creating a comprehensive and high-quality system in order to provide reliable and safe products to the civil and military aviation requirement as well as the ASD industry. A company that is AS9100 certified must have met all the requirements of Aerospace AS9100. Our company has well-trained consultants that will help you to comply with all these requirements.
FAI (First Article Inspection) validates the manufacturing process so that the product can meet the desired requirements. Most of the U.S. defense and aerospace industries conduct AS9102 first article inspections. The other industries also utilize this inspection to help in validating their manufacturing processes but they vary from one company to another. It is also one of the services that we offer advisory solutions on in Eagle Pass Texas TX.
The first anti-bribery management system standard that is designed to help organizations combat the risk of bribery in their operations is the anti-bribery ISO 37001. The standard can also help business owners throughout the global value chain. It is one of our specialization areas as a company.
Asset Management ISO 55001
ISO 55001 is a standard for the asset management system whose primary objective is to help organizations effectively manage the lifecycle of their assets. The framework also supports continuous performance improvement and provides improvement for organizations of all sizes, types, and industries.
Automotive Core Tools (APQP, AQP, PPAP, FMEA, SPC, MSA, R&M)
These are the core areas that those who operate in the automotive industry should take good care of. It is among the key areas of operation for our consultants. The main goal here is to help you comply with this standard to the end.
As the name suggests, this is a QMS for the automotive industry. The foundation of this standard is the ISO 9001;2015 and it incorporates the modern automotive standards that span the globe.
Body Armor BA 99000 specifies the assembly and construction of personal armor for tribal, state, federal, and corrections and local law enforcement agencies. Even though BA 9000 requirements are voluntary, NIJ highly recommends them.
Capability Maturity Model Integration (CMMI) Levels 1-5
A maturity level is a clearly-defined evolutionary plateau towards the attainment of a mature software program. Every maturity level offers a layer in the foundation for continuous process improvement. The CMMI model has a staged representation with five maturity levels. IQC The ISO Pros will help you with the training and implementation of each of them.
Cybersecurity Maturity Model Certification (CMMC)
The United States DoD initiated this program to help measure the sophistication, readiness, and capabilities of their contractors in the area of cybersecurity. This program was announced on 31st Jan 2020.  It is one of the areas that we will also help you with compliance.
There are so many counterfeit electronic products that enter the supply chain. The risk is higher when you are not buying your parts from the original manufacturers or their authorized agents. The Counterfeit AS6081 helps in curbing these eventualities.
SEP or Superior Energy Performance is energy efficiency and facility-based program that is available in the United States and conforms to the ISO50001 foundational requirements. It encourages energy savings from particular energy efficiency projects and measures. It is good to track the number of changes in energy intensity over time for your facility.
This international standard specifies the guidelines for an effective EMS (Environmental Management System). It gives organizations a framework to follow and not establish environmental requirements for performance. You can also get great advisory services from our company for this ISO standard.
This standard is set forth for sourcing and supplier organizations to help them maintain the required ethical standards. We have a team of ISO consultants who will guide your operations so that you can comply with the Ethical Sourcing SQFI requirements.
Facility Management ISO 41001
Iso 41001 is an international facility management system standard. It provides a framework for developing, implementing, and maintaining effective facilities management across various sectors globally. It is a standard that you need to comply with if you run a business in this industry.
Food Safety Modernization Act FDA FSMA
The president of the United States signed into law the Food Safety Modernization Act in Jan 2011.  It gives the FSMA the new authority of regulating how food is processed, harvested, and even grown. Our consultants will also give you valuable advice on this subject matter.
The food safety ISO 22000 standard is internationally recognized and combines the HACCP and ISO9001 approach to food management safety to guarantee food safety at all levels. This standard shows how the entity can demonstrate the ability to control safety hazards and ensuring that food products are safe for human consumption.
Forestry SFI ATFS (Sustainable Forestry)
Forestry SFI ATFS is a comprehensive system of performance measures and objectives that integrate sustainable harvesting and growing of trees and the protection of animals and plants. Our experts know all the requirements of this standard and will help you to comply.
Gluten Free Certification (GFC)
This standard is specially designed to protect consumers who have gluten-related disorders by checking whether the products meet the set standards. We have experts who will also help you to comply with this standard.
Info Security ISO/IEC 27001
This international standard sets the guidelines for information management systems. It has best practice approaches that assist the organization in managing its information security systems. It addresses technology, processes, and even people.
International Traffic in Arms Regulations, ITAR
ITAR is a United-States-based regulation that controls the sale, manufacture, and distribution of space-related and defense services and articles as is defined in the USML (United States Munitions List). We have technical experts who will help you to comply with this requirement.
IT Service ISO/IEC 20000-1
ISO/IEC 2000-1 is an IT management system standard that was developed by the International Organization for Standardization. This standard sets the requirements for the entire lifecycle like the design, planning, delivery, transition, and improvement of services.
Laboratory Accreditation ISO 17025
ISO 17025 makes sure that testing and calibration laboratories are delivering consistent data and good services. the responsibility of the accreditation body is to assess the quality system.
Medical Devices ISO 13485
This standard presents the requirements for designing and manufacturing medical devices. It is an area that we specialize in for any organization that needs our support.
Occupational Health and Safety Management System (OHSMS) ISO 45001
An OHSMS is a critical component of the risk management strategy of any organization. An organization that implements this standard will be able to protect its workforce together with the others who are under its control. IQC The ISO Pros will help you to comply with these legal requirements.
ISO 15378 identifies specific requirements and GPM principles for quality management systems that are responsible for producing primary packaging for medicinal products. The standard applies to the production, design, storage, quality control, and shipping of primary packaging for medicinal products.
ISO 9001 is an international guideline that stipulated the requirements for a QMS. Businesses can use this standard in demonstrating the ability to provide products and services that meet the regulatory and customer requirements consistently.
The primary goal of Responsible Care RC14001 is to enable the leading chemical companies in America to achieve high standards of security, safety, health, and environmental performance and generate higher value for their businesses.
This international standard addresses the needs of a security management system i.e., SMS for the supply chain. Supply chain ISO 2800 specifies the elements to assist the organization in assessing security threats and managing those that arise in the supply chain. 
Telecommunications TL 9000
TL 9000 is a quality management system for telecommunications. This international standard established the requirements for a QMS for the development, design, supply, manufacture, maintenance, and installation of telecommunication products and services. it is also an area that we can help you with our advisory services.
Audit Management Systems ISO 19011
ISO 19011 refers to the guidelines that set forth the standards for auditing management systems. The standards have guidelines on how to manage audit programs, auditing principles, and evaluating individuals who are responsible for the management of audit programs. 
Outsourced Internal Auditing
Outsourcing internal audits allows your employees to put their focus on other important business matters. It is important to choose a competent firm like ours to handle this task on your behalf. We also bring new insights to your organization that you would have never received if you relied on your in-house audit team.
Virtual audits are paperless and electronic audits that are carried out without any form of face-to-face interaction between the business and the auditor. The exchange of data takes place electronically like EDI files, text files, PDF files, Excel, and MS Word among others. It is also an exercise that our company thrives in all the time.
Second-party audits are basically external audits that are performed on suppliers by a client or an organization that a customer contracts to do so on his behalf. There should be a contract in place that shows that the supplier will deliver the goods and services. If you are looking for someone to help you with supplier audits on Eagle Pass Texas, feel free to contact IQC The ISO Pros.
Supplier Audits
Supplier audits are tailor-made programs that evaluate the quality systems of the supplier and his working environment. It helps to check whether the supplier has the ability to meet the standards that have been set by the TUV SUD or client. These audits ensure that your suppliers are acting upon your specific requirements. It is an area that we also specialize in as a company.
Supplier evaluation or appraisal is the process of using quantitative assessments to evaluate and approve potential customers. The exercise is recommended regardless of your industry as it makes sure that you are getting the best products from your suppliers. If you don't have the right expertise to carry out this exercise, you can always rely on our team.
Compliance audits make sure that you are following the set industry standards as you offer products and services to your customers. Non-compliance may attract hefty penalties and even lead to the closure of your business. One of the primary reasons why we exist is to help your company to comply with the set standards.
Pre-assessment audits are normally carried out before a registration/certification audit is undertaken. It involves fully auditing the management system against the guidelines of a particular standard. It allows your organization to identify whether there are any nonconformities and implement corrective actions prior to the certification audit.
Documentation Audit/Desk Audit
As the name suggests, a desk audit is the process of an auditor sitting on a desk and manually going through your documents in order to determine whether there are any faults. You need an audit firm that has enough consultants like IQC The ISO Pros to handle this task.
We are a company that you can trust with all the ISO certification and audit functions. It is important to entrust your work to the hands of competent professionals. No other brand beats us when it comes to high-quality work in Eagle Pass Texas. Therefore, you can come to us with a lot of confidence that we will offer the best ISO compliance advisory services in the State.
IQC The ISO Pros can help you implement, train on, consult, and have your company and/or organization certified on the following ISO Certifications: